JAN DE NUL GROUP
Explore your talent, widen your horizon. Design. Build. Connect. Jan De Nul Group shapes water and land. Worldwide. From complex offshore services for the fossil as well as the renewable energy sector, over large dredging and reclamation projects on the edge of water and land, to all possible civil constructions on land. Well-integrated competences and investments lead to creative, sustainable and innovative solutions. In this way Jan De Nul Group meets the customers' current and future wishes. To the future.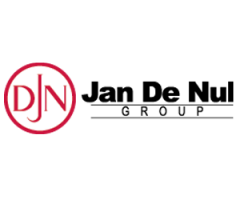 ACCORDING TO THE INDUSTRY'S NEEDS
Jan De Nul Group offers a range of offshore services for the installation of submarine structures, cables and umbilicals for the oil, gas and renewable energy market. These services are always designed and executed according to the specific needs and requirements of the Clients.
The offshore activities can be divided into four main categories: seabed intervention works, rock installation and ballasting, installation of complete offshore wind farms, and installation of subsea cables and umbilicals. All these services can be offered as a comprehensive Engineer-Procure-Construct (EPC) package.
Jan De Nul Group already completed numerous prestigious projects across the world such as the construction of the offshore wind farm Nobelwind off the Belgian coast, comprising 50 turbines, or the installation of export cables in the UK, for which brand-new trenching tools were designed and built in-house.
#WEAREITA
Imagine Think Act. Or ITA in short. What started as an awareness-raising programme became the way in which Jan De Nul Group works. It is the Group's philosophy and culture. Imagine Think Act makes everybody imagine what is possible and put those ideas into action in ways that demonstrate care for the co-workers and the environment. And at the same time, it is the guarantee for sustainable, safe, creative and successful tailor-made solutions.
Every employee of Jan De Nul Group is aware of the fact that a good preparation and operational control are crucial for a successful and safe project, improved procedures and, last but not least, satisfied people: the Client, the environment and its own employees!
MOST DIVERSE FLEET
Jan De Nul Group maintains a determined investment policy in own equipment. The new vessels and the advanced technology they take on board, have been designed by the internal design and engineering department. Moreover, Jan De Nul Group delivers its own dredging equipment to the shipyard, which is unprecedented in the dredging world.
Jan De Nul Group's fleet features some of the most powerful multipurpose installation vessels in the world: the largest rock installation vessels Simon Stevin and Joseph Plateau, the most high-tech cable-laying vessel on the market, the Isaac Newton, and the jack-up vessels Vole au vent and Taillevent, specifically designed to install offshore wind farms.
YOUR CAREER
Motivated maritime personnel (dredge masters, mechanics, mates...) will enjoy our pleasant working environment. The newest technologies, spacious and modern living areas and ditto recreational and media facilities on board provide a challenging working environment. Together with other colleagues, a pleasant working atmosphere is created. A holiday schedule of '6 weeks working, 6 weeks off' and a good salary complete our offer.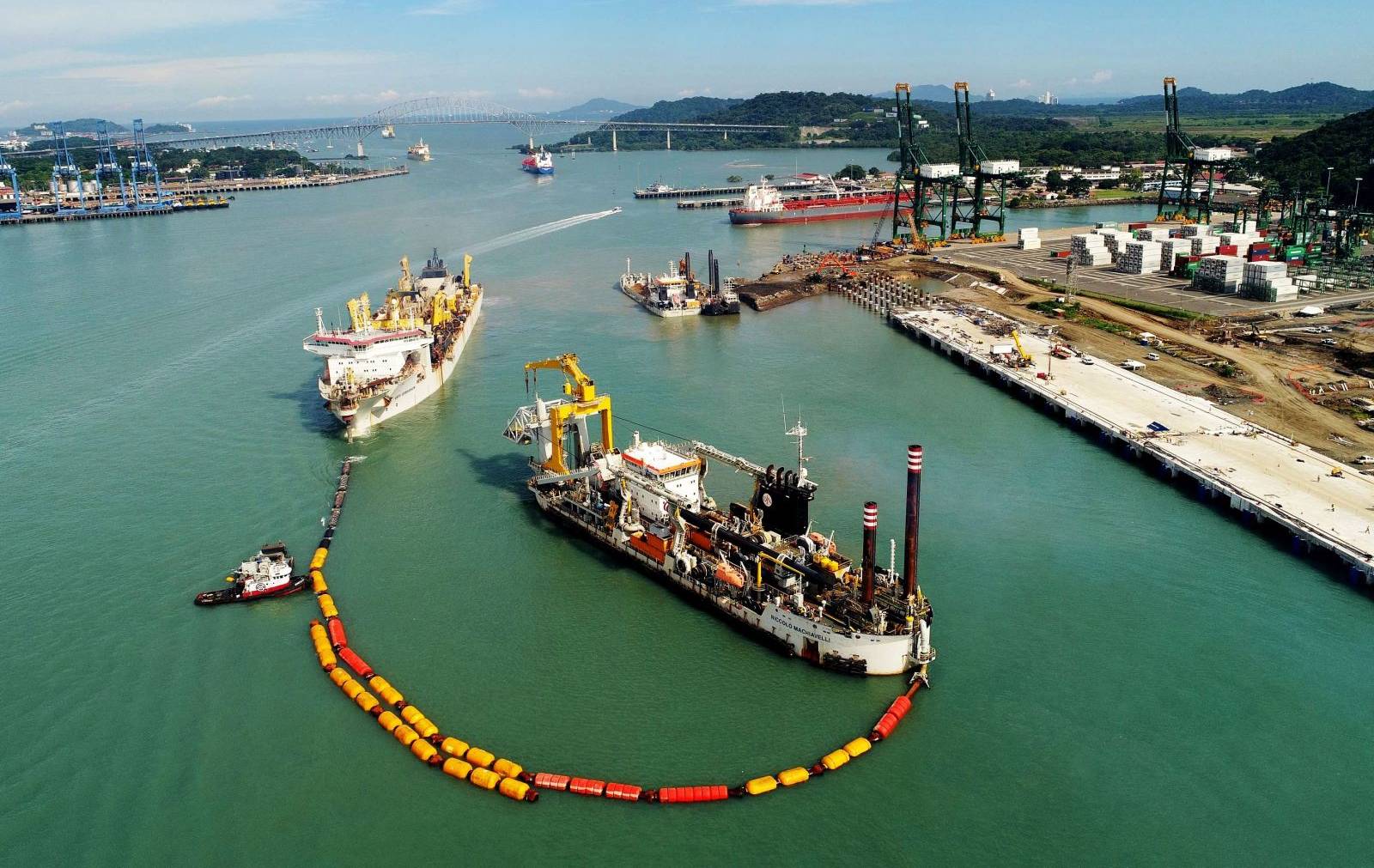 View Jan De Nul's company profile in the sector dredging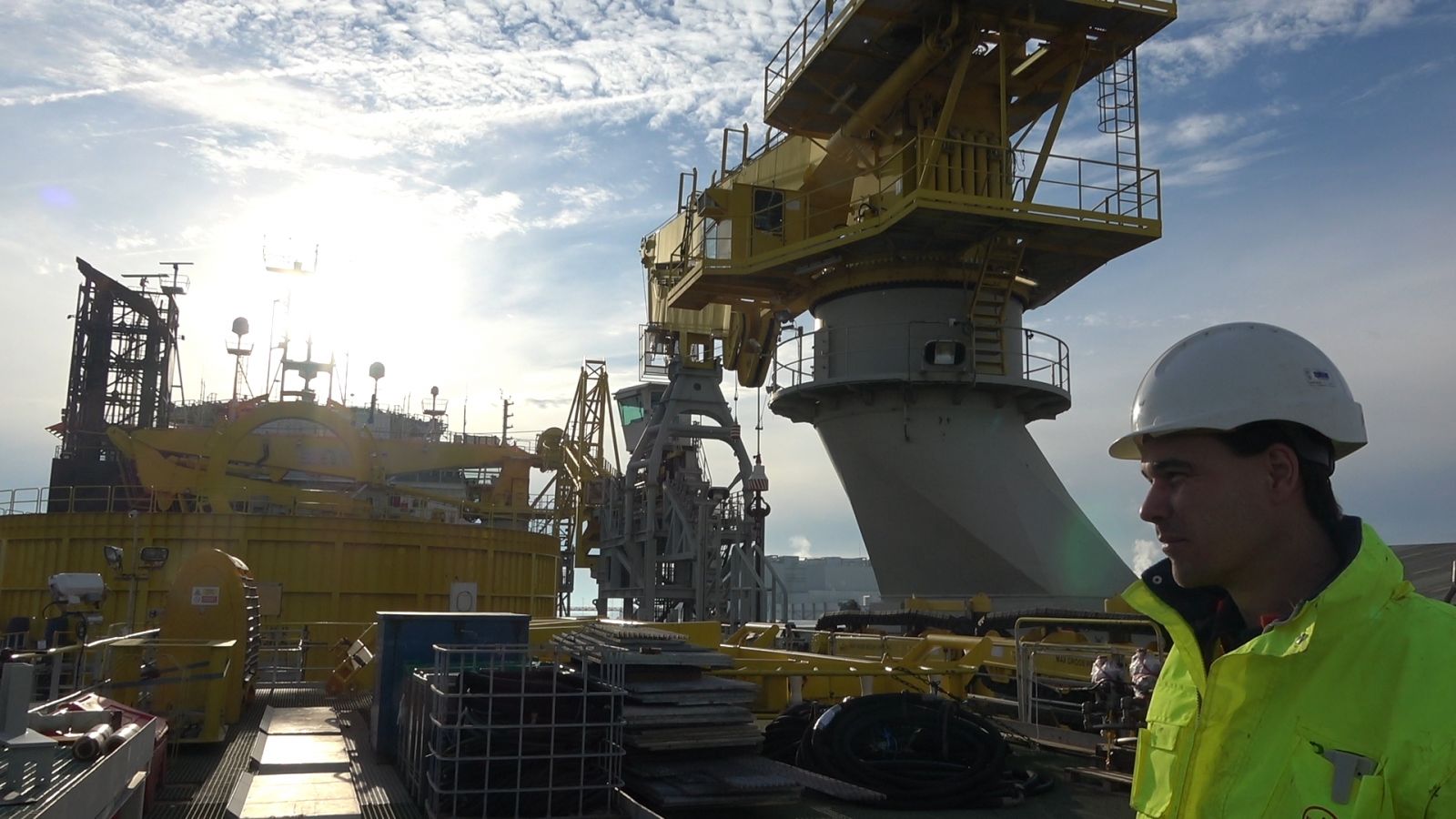 In the port of Zeebrugge we boarded the multipurpose ship Isaac Newton of Jan De Nul Group to talk to Chief Engineer Pascal Redeker.
FACTS ABOUT
Number of employees: 7500
Sectors: offshore, dredging, maritime
Preferred educational level: intermediate vocational degree, higher vocational degree, university
Field of study: nautical
Preferred education: nautical
Career level: starter, young professional