KENZFIGEE GROUP
Lift your career to the next level A crane with 400t lifting capacity has to be perfect. Therefore, at Kenz Figee we don't want to leave anything to chance. We are in control of every detail of the process: from engineering to maintenance. We have no alternative as renowned supplier of globally used offshore cranes, lifting systems and harbour cranes. No matter if you are an Engineer, HR Manager, Service Engineer or Administrator: with your experience and enthusiasm you will lift our products to the highest level.
OUR COMPANY
You will be working at a real Dutch company with international focus and ambitions. Kenz Figee Group combines almost 200 years of experience in the design, production and maintenance of offshore- and harbour cranes. Our roots in designing and building harbour- and land-based cranes date as far back as 1836 in Haarlem, the Netherlands.
Today, we supply the global offshore, dredging and maritime companies as well as the wind industry from our office in Zaandam, the Netherlands.
QUALITY, ENGINEERING, SERVICE
We firmly believe quality, safety and solid service are paramount in achieving the highest level of customer satisfaction in our industry. Therefore, our products can be delivered in accordance with international standards and regulations as set forth by authorities like ABS, DNV and Lloyd's Register. In addition, Kenz Figee Group received the ISO 9001-2008 certificate and is in transition to ISO 9001-2015. At Kenz Figee we understand that reliable equipment is crucial for our customers. For that reason our service department offers a large service and spare parts portfolio so we can constantly support customers during their activities.
LIFT YOUR CAREER
A crane is a complex piece of technology. Both mechanical, hydraulic and electrical. And don't forget the control software (PLC software). As a Design Engineer, Project Engineer or Service Engineer you are indispensable for us and we offer you all possibilities to develop yourself in the most suitable discipline. At Kenz Figee, we continuously invest in the development of our employees.
Our terms of employment are not bad at all: you can count on a good salary and attractive secondary employment as well, like bonuses and reduced working hours ('ATV' days).
Kenz Figee is a flat and open organization. It is easy to approach someone and everybody is willing to help each other. By staying critical and by brainstorming, we will always find a solution together. The goal is to deliver a qualitative good product. There are a lot of possibilities within our organization. If you think a process can be more effective or efficient, you get the possibility to work it out yourself. If you will show us considerable commitment, we will ensure you a great career at our company!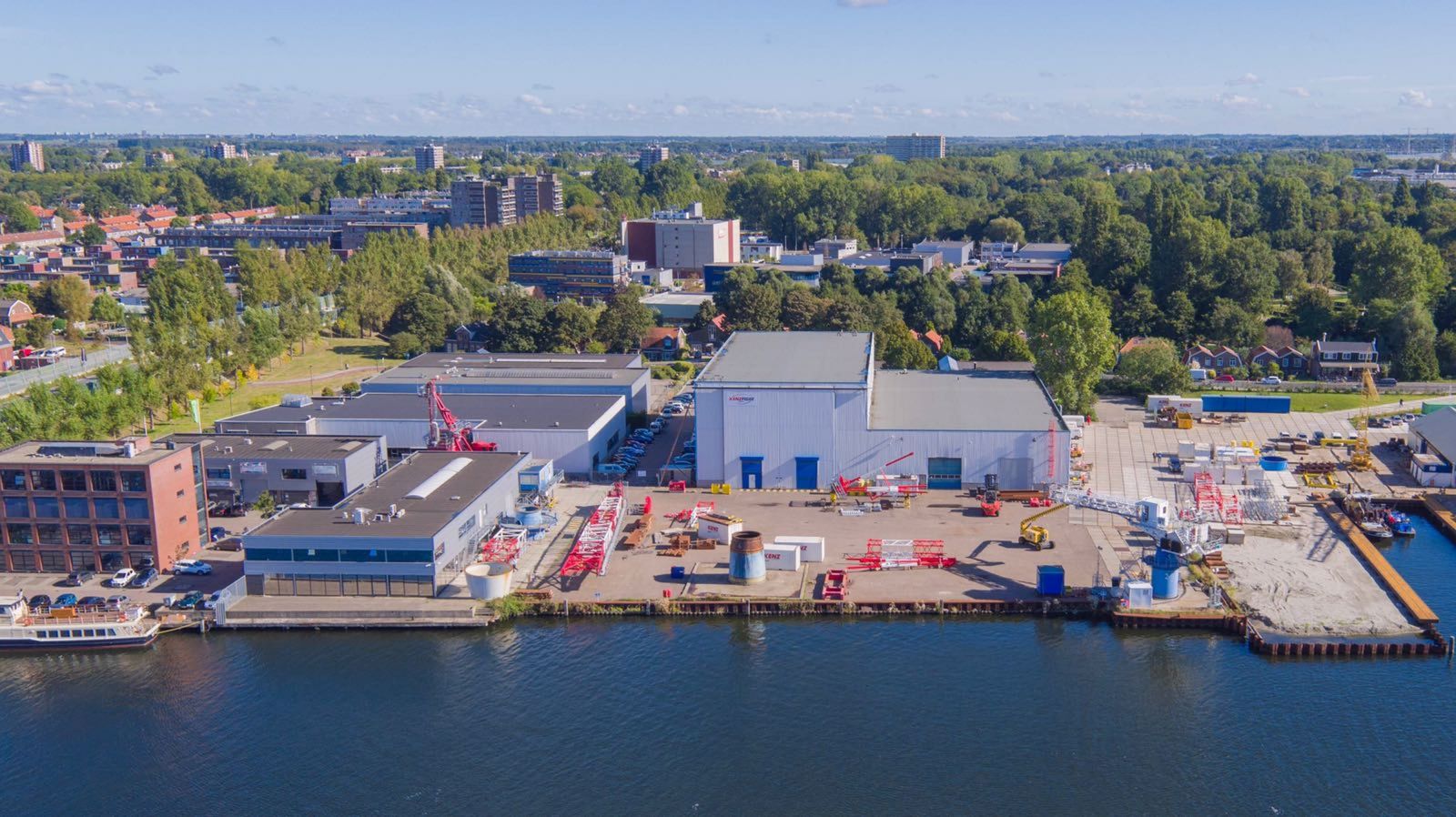 Custom made cranes from design to product. Sietse Gertsen from Kenz Figee tells how this works. Read on and watch the video!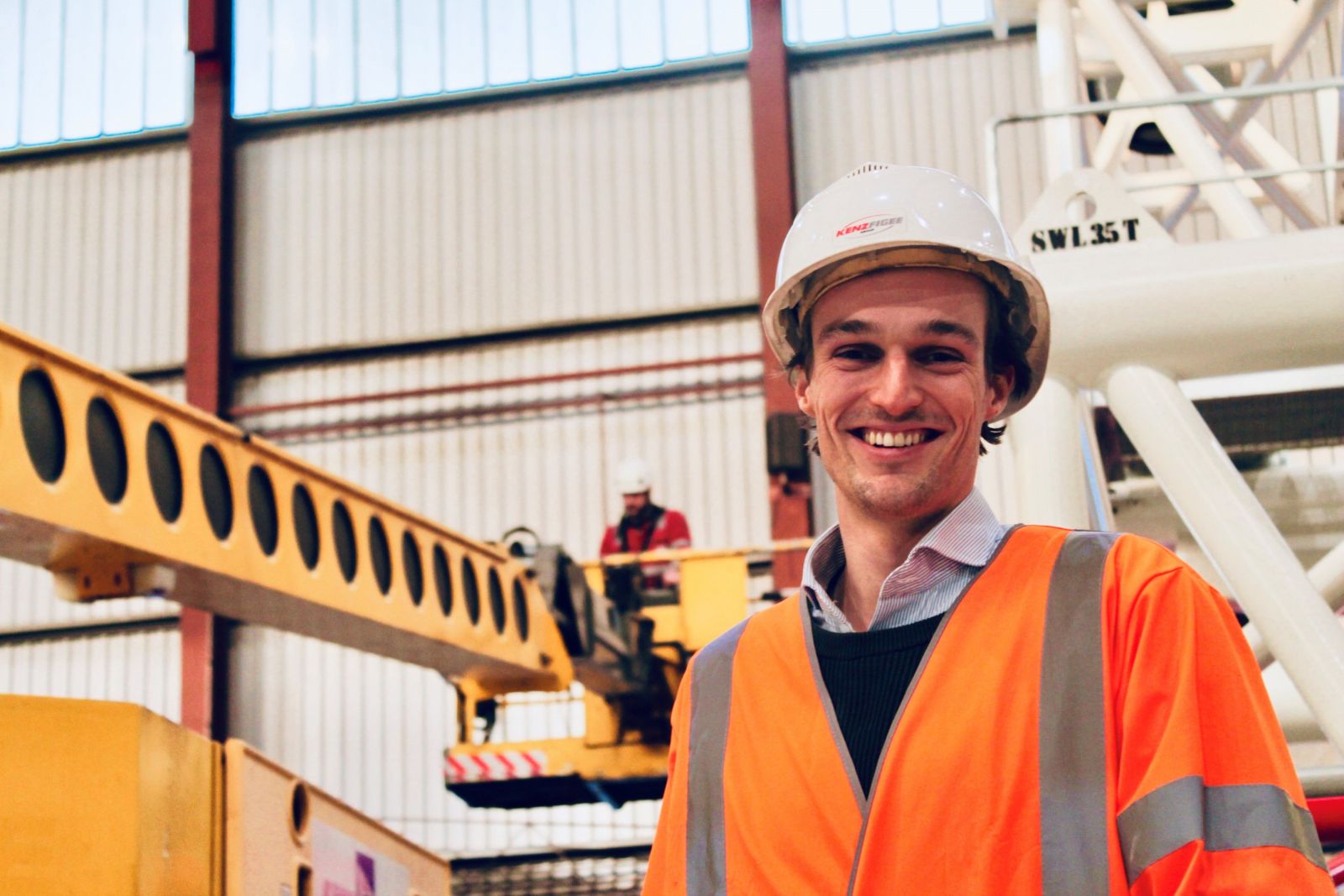 "I am still impressed and inspired by the size and strength of the materials we work with. It is a little bit of toys for boys, "says Tiemen Hartmans, Design Engineer at Kenz Figee.
FACTS ABOUT
Number of employees: 110
Sectors: ports, offshore energy, suppliers
Career level: starter, young professional, professional
Preferred educational level: hbo, wo
Field of study: Technical
Preferred education: mbo of hbo Mechanical Engineering, Electrical Engineering, Installation- or Mechatronics Engineering
Open vacancies: Visit our website for the latest vacancies via: or LinkedIn.