Julia Graier - Engineering Coordinator Interior
Since two and a half years Julia Graier is working for super yacht builder Oceanco. As Interior Engineering Coordinator she is responsible for the entire engineering process and a link between the different parties involved in building a yacht. A real multitasker. "It is important that everybody stays focused and sticks to the schedule."
Scroll down and read more
THE LINK
"As Interior Engineering  Coordinator I am responsible for the interior of a super yacht. Not only the luxurious interior for the owner, also the interior of the crew accommodations," says Julia Graier, Interior Engineering  Coordinator at Oceanco. "My main role is to be the link between the owner and the engineers, designers and suppliers. I make sure everybody is on the same page by giving them the appropriated information. That is very important if you want to do the job right." Next to that is Julia responsible for the total engineering process, from giving the green lights on the blueprints to the production process."
CUSTOM MADE PRODUCTS
Julia really enjoys her work. "Every day, for a long period, you work on a yacht. Step by step you make progress, with a team of colleagues. I really enjoy seeing the yacht develop before my eyes, getting her shape. A shape a I have only seen on the blueprints. That process makes me very proud." Building a yacht takes time, it a big project. But the job has various aspects. "We are working on custom made products. Every design is different. And you never know a new clients wishes. If you like the design or not, it does not matter. Our goal is that the client is satisfied. That is our job."
That challenging process takes a lot of effort. "A lot of parties have to work together. They have to be on the same page. Also the schedule is very important. Everybody has to stick with it. All those work processes combined create a super yacht. But is someone is not doing a good job, it will have an effect on all parties." That is why is Julia has to keep everyone motivated and focused.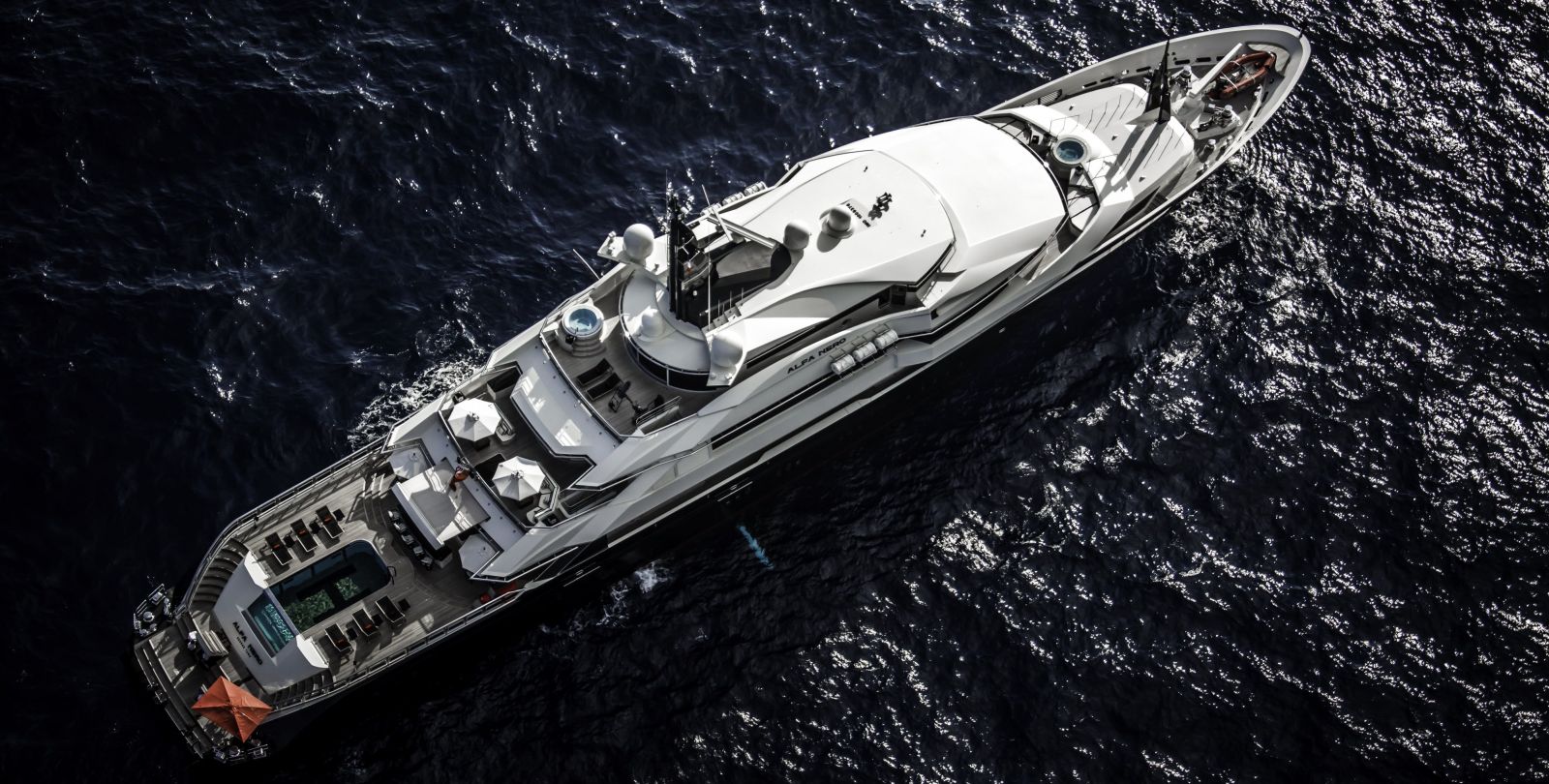 Foto: Oceanco Alfa Nero - 82m
A SMALL WORLD
Julia sees the yacht building industry as a close family. "Not everybody realizes that in this industry everybody knows each other. It is a small world. I travel a lot and encounter the same people everywhere. It is a family. That is what I really like about this industry. Not only she likes working in this industry, Julia enjoys working at Oceanco. "Oceanco really stands behind its personnel. They are trying to make our jobs easy by taking care of you." Also growing in the company is possible. "Oceanco offers education and personal development courses. It is really exciting to work for a big player like Oceanco and working on innovative projects."   
SOLID BASE
Julia studied Interior Design in Germany. According to her it is very important that after your study you get work experience. "Right after finishing my education I started working as a designer. Also I worked on a shipyard. These experiences I use today. I know how different parties work. It is important to have a solid base."