EXPLORING

NEW

OPPORTUNITIES
At Temporary Works Design (TWD) we pride ourselves in always exploring new opportunities to do better. Besides coming up with simple and fast results for our client's issues, we also keep improving existing tools or invent easier solutions for the market. Continuing this process will ensure the endurance of TWD, always striving to do better, faster, and smarter.
Scroll down and read more about our latest piling solution and how we aim to make growth and development possible for our employees.
Port of Dover contracted VSBW to execute the engineering and construction of the Port's major Western Docks Revival scheme. The project involves driving over 700 steel tubular piles for the construction of two new quay walls, a marina curve and a marina pier.
TWD assisted Volkerstevin UK with the structural and mechanical design of this bespoke piling solution. The gates, clamped on the previously installed piles, are equipped with hydraulic roller boxes to guide the piles accurately in position. After driving a pile, the gate skids forward autonomously from the crane and hydraulically adjusts its position to prepare for the next pile. Repositioning and levelling of the piling gate without the need of the crane significantly shortens the critical path, as it can be achieved parallel to upending and pitching of a new pile.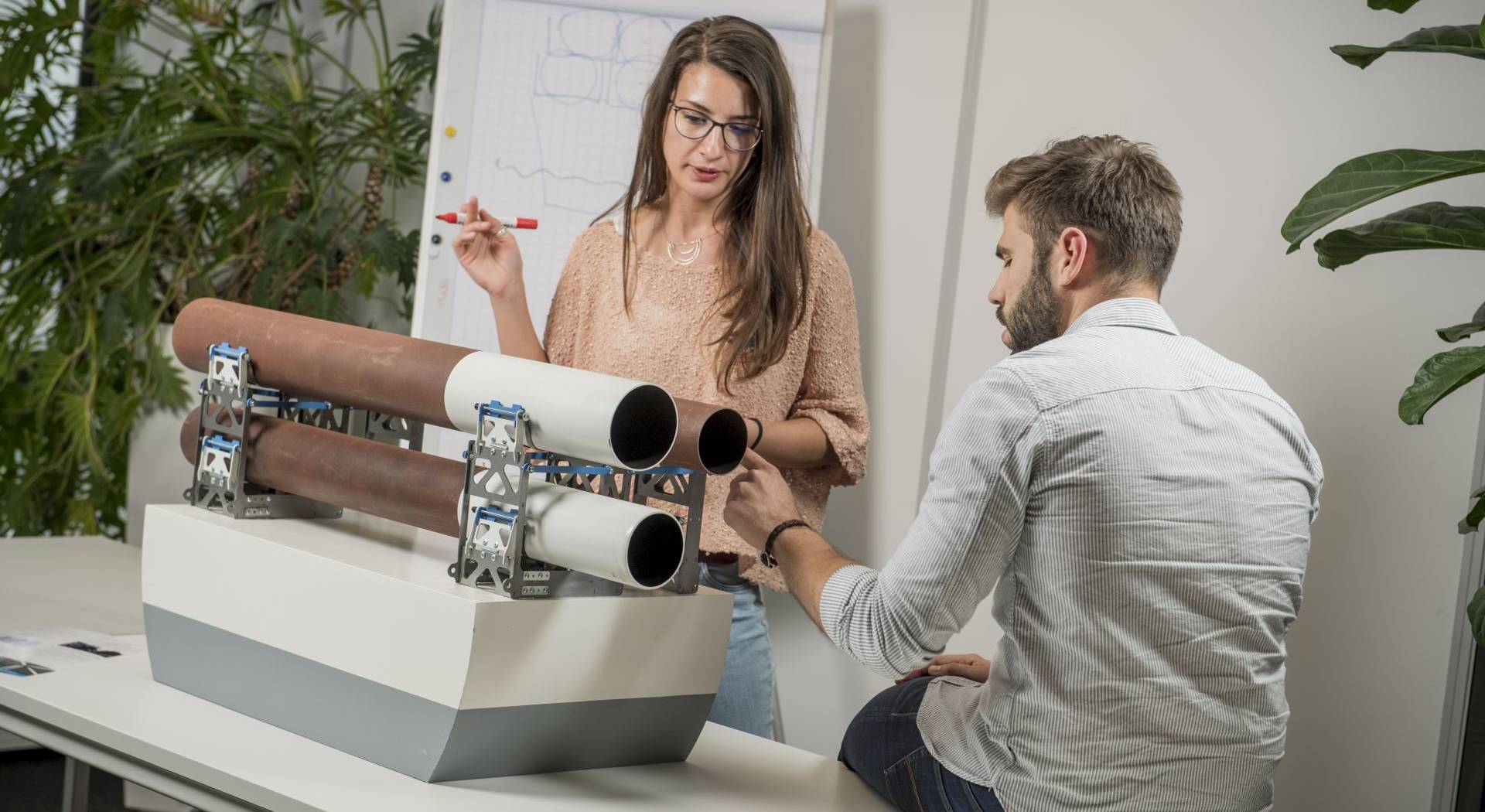 At TWD, we highly value your professional and personal development. Our success is determined by the growth and initiatives of our employees. Not only to ensure that all projects are engineered on a high level, but also to broaden each person's knowledge.
TWD has a young and professional team, where starting employees quickly develop and are encouraged to grow their responsibilities. We believe in learning by doing and learning from your fellow colleagues. You will be designing unique structural and mechanical installation tools for a wide variety of on- and offshore construction projects. The fast-paced projects require your involvement from design to construction. Next to technical topics, we also focus on project management and soft skills that you improve not only by learning from your own gained experiences and colleagues, but also during various workshops. This is to ensure a steep learning curve to give you the opportunity to develop further in your professional career.
Do you want to know more about TWD and their career opportunities?